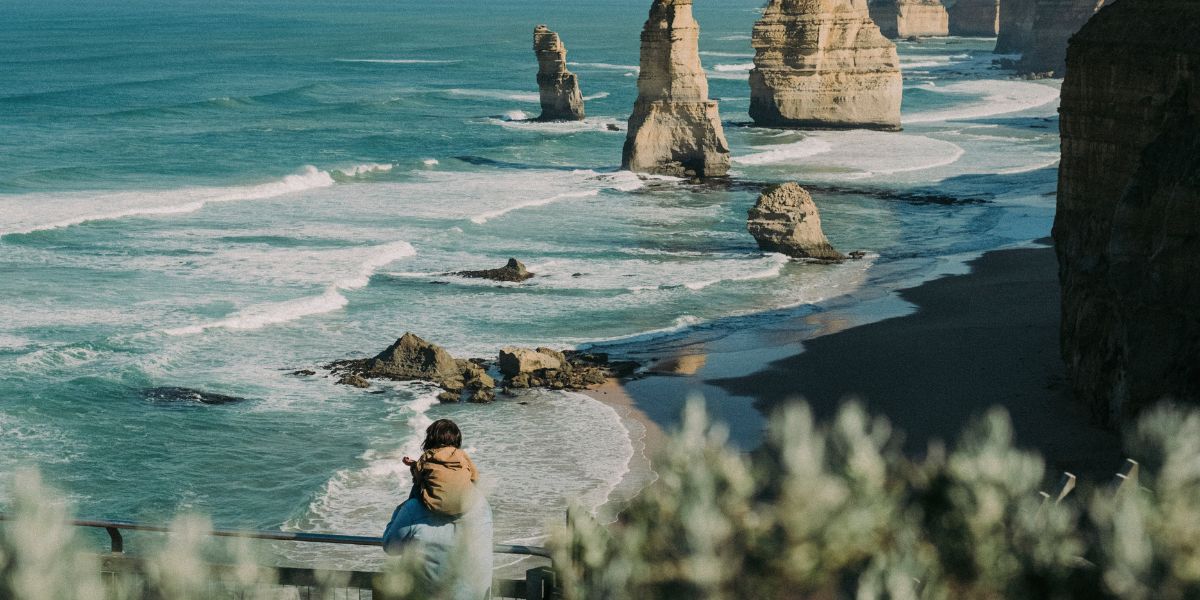 Best Things to do on Father's Day in Melbourne, Sydney, Brisbane, Perth and Hobart
Thoughtful Ways to Spent the Father's Day Across Australia
Father's Day is a heartwarming occasion that allows us to show our appreciation for the amazing dads and father figures, who fill our lives with love and guidance. As we embark on a journey across some of Australia's most iconic cities, we'll discover unique ways to celebrate this special day, from the artistic enclaves of Melbourne to the beachy bliss of Sydney, the outdoor adventures of Brisbane, the wine country charm of Adelaide, the coastal beauty of Perth, and the maritime magic of Hobart, let's explore how to make Father's Day truly memorable.
Melbourne: Artistic Enclaves and Perfect Picnic Spots
In Melbourne, a city known for its vibrant arts scene, celebrating Father's Day becomes an opportunity for creativity and connection. Begin the day with a leisurely stroll through the Royal Botanic Gardens with a coffee in hand, that Melbourne is renowned for, finding a cozy spot for a family picnic. As you enjoy your time together, surprise dad with a thoughtful gift – a stylish Panama hat, perfect for shielding him from the sun while adding a touch of sophistication.
For art-loving dads, Melbourne offers a treasure trove of options. Consider visiting the National Gallery of Victoria (NGV), which boasts an impressive collection of artworks spanning various genres and eras. Alternatively, explore the contemporary exhibits and thought-provoking installations at the Australian Centre for Contemporary Art (ACCA), where creativity knows no bounds.
For sport-loving dads, consider attending a game at the iconic Melbourne Cricket Ground (MCG) or exploring the Sports Museum to relive sporting history. To add a touch of elegance to the celebrations, book a table at a top-notch restaurant for a gastronomic experience he won't forget. While in Melbourne, make sure to take a leisurely walk through its famous laneways adorned with captivating street art, capturing the essence of this dynamic city.
Sydney: Beachside Bliss and Unforgettable Moments
Sydney's breathtaking harbor and stunning beaches set the stage for a day of beachside fun. Take a ferry ride to Manly Beach and let the kids play in the sand while dad relaxes on a comfortable sand-free towel, enjoying the water's edge. Capture unforgettable moments by taking a family photo against the backdrop of the iconic Sydney Opera House and Harbour Bridge.
For an unforgettable experience, surprise him with a harbor cruise, cruising past the Sydney Opera House and Sydney Harbour Bridge. If history and culture intrigue him, wander through The Rocks area, where charming cobbled streets reveal stories of Australia's past. As the day winds down, enjoy a delightful dinner at a waterfront restaurant, savoring the picturesque sights of Darling Harbour or Circular Quay.
Brisbane: Outdoor Escapes and Quality Time
Brisbane's sunny climate invites outdoor adventures and quality family time. Begin the day with a family bike ride along the Brisbane River, ending at a picturesque park. While the kids frolic on the grass, surprise dad with a pair of comfortable beach shoes, ideal for enjoying the outdoors while staying stylish.
Brisbane's South Bank precinct offers a range of dining options with stunning river views. Think about having a seafood feast at a riverside restaurant or having a relaxed BBQ in one of Brisbane's parks. Alternatively, take a relaxing walk along the South Bank promenade, where the cityscape merges beautifully with the meandering river.
Adelaide: Wine Country Charm and Treasured Moments
Adelaide's wine regions offer a serene backdrop for Father's Day celebrations. Embark on a wine-tasting journey in the Barossa Valley, basking in the beautiful vineyard landscapes. As you savor the flavors of the region, unfold a picnic mat for a relaxing family picnic among the vines, creating treasured memories together. 
For those dads with an artistic inclination, the Art Gallery of South Australia offers a splendid collection of artworks to admire. Follow this up with a leisurely lunch at one of the many charming cafes.
As an alternative, consider a relaxing picnic in the Adelaide Botanic Garden or a beach trip to the serene shores of Glenelg Beach. Enjoy a lazy afternoon basking in the beauty of nature and sharing heartwarming conversations.
Perth: Coastal Beauty and Relaxation
Perth's pristine beaches provide a tranquil setting for a day of relaxation. Start with a calming beach walk, as you spend quality time together, enjoy the calming sound of the waves and the beauty of the coastal scenery.
For an extraordinary experience, embark on a journey to Rottnest Island, where snorkeling, wildlife encounters, and stunning beaches await, don't forget to pack your family matching swimwear.
As evening sets in, explore Perth's cultural offerings, from the Perth Cultural Centre's art and exhibitions to the city's vibrant theatre scene. Finish off the day with a hearty dinner at one of Perth's chic dining establishments.
Hobart: Maritime Magic and Culinary Delights
Hobart's maritime charm offers a unique atmosphere for Father's Day celebrations. Explore the intriguing exhibits at the Museum of Old and New Art (MONA) as a family, indulging in the world of art and creativity. 
A visit to Hobart isn't complete without experiencing the Salamanca Market, where local crafts, fresh produce, and handmade delights come together. Treat your dad to a seafood extravaganza at one of the city's waterfront restaurants, allowing him to relish Tasmanian culinary delights while enjoying the serene harbor views.
Extend the celebrations with a relaxing trip to a nearby beach, such as Kingston Beach or Seven Mile Beach, where you can enjoy the sand between your toes, beach games, and refreshing ocean dips.
Let's celebrate this Father's Day with love, connection, and the joy of exploring the beauty that Australia has to offer.