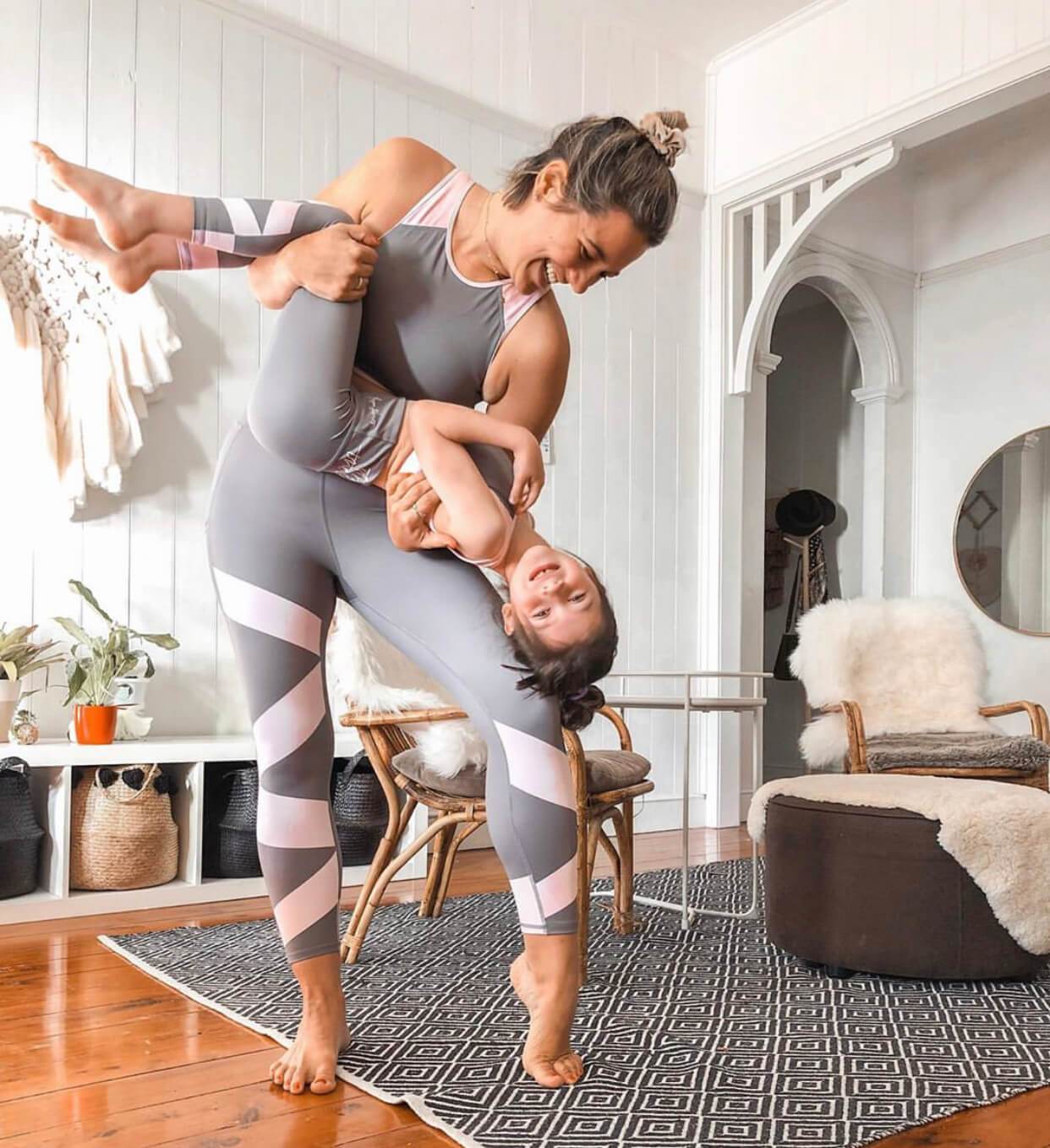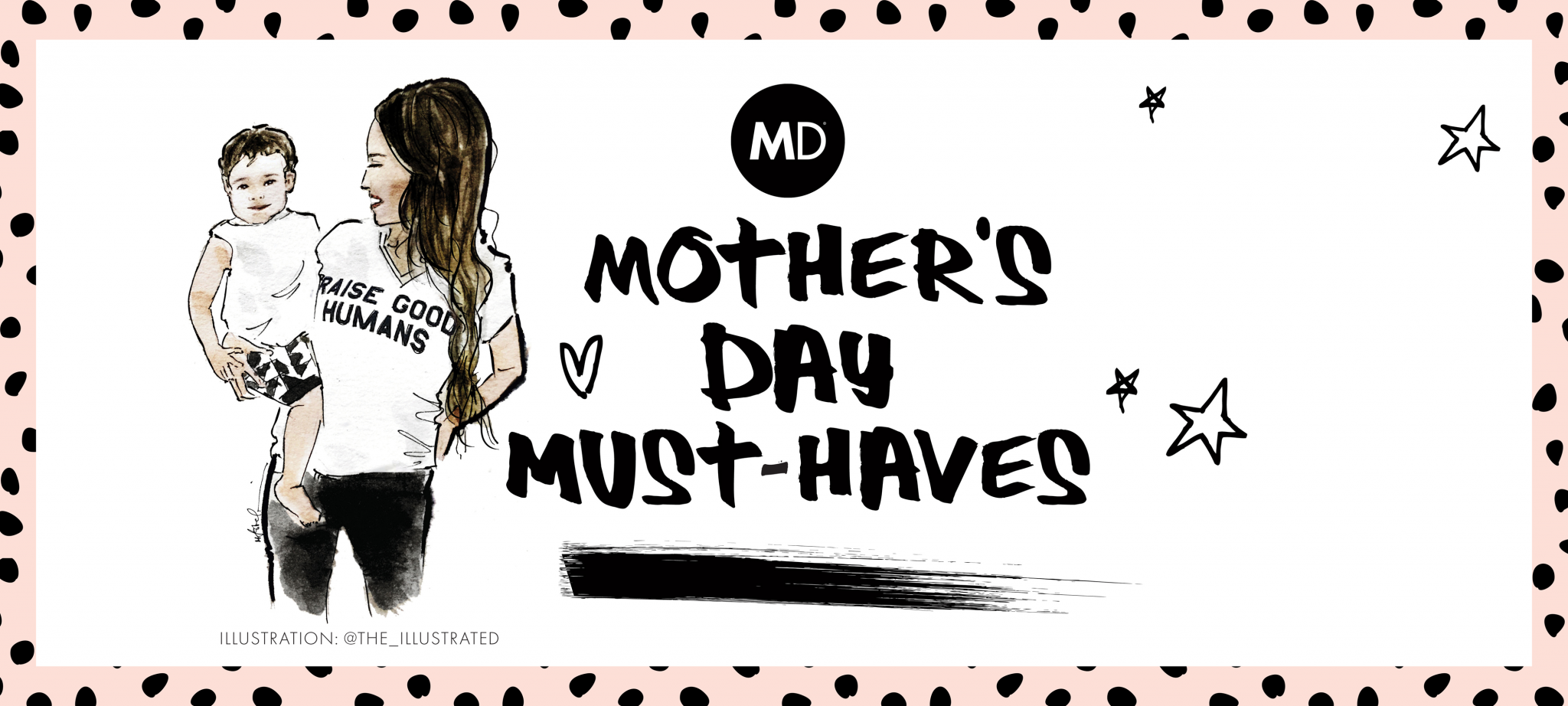 Our Mother's Day must-haves to charge your soul
By Jessica Jane Sammut, MD® Editor-in-Chief
Wow, anyone else feeling like they need a HUGE lie down … like for the next six months? Is it just me, or have the last few weeks (I know it feels like a year) been a little like living in the new series of RHOBH, except without the spray tans, money and cocktails, but with ALL of the drama? Sh*t has been too real.
And, I think we mums deserve a MASSIVE pat on the back, actually.
Because whilst governments have been running around making decisions, closing businesses and restricting everyone to their homes (bottle shops are an essential service, apparently), we mamas are a big part of the glue that has been helping to hold this sh*t show together.
Of course our incredible medics on the front lines are total love-gods and goddesses, but we mamas at home with babes around our ankles and kids in homeschool, hanging on to our sanity by a thread, are also unsung HEROES in this cray sitch. We are essential workers without a doubt.
And whilst I have already advocated many times before to my kids that every day should be Mother's Day (hello, I made you), I am absolutely on a mission to make one helluva big deal about Mother's Day this year (even more so than usual). I think it is more important now than ever that we celebrate how awesome we are.
Whether it's doing your daily #isowalk in your pinkest dress (the more tulle, the better), or locking yourself in your bedroom for an hour with a bucket of KFC for some uninterrupted me-time, this Mother's Day we deserve to recognise how far we have come. Hell, I'm going to get my wedding dress out of storage and marry myself.
Because we are the bomb. We are angels from above with muslins over our shoulders and an energy power pack that never runs out. If you could see auras, each of ours would be golden and light up the sky, I know.
So, if there was ever an occasion to spoil yourself, Mother's Day this year is THE DAY! Set reminders on your baby-daddy's phone, leave sticky notes around the house, write it in bold on the family calendar. The law is that 10 May is OUR day, and let no-one forget it.
Which is why I've popped together my fav Mother's Day must-haves, along with an idea of how I'll be enjoying them this year. And nearly every one of the below is an independent Australian-run mama business making their way through this crazy time, just like us. Like I say, we are all in this together.
Happy Mother's Day babes.

12 of my Mother's Day must-haves
1 // FOR THE ZEN MAMA – Eunoia Soul Rituals Mama Pack, $90 
I absolutely adore this new brand that has just appeared on the scene. If I was a millionaire I would buy one of everything. Made for the soul, it is all about lifting you up and nurturing your spirit. I already have the Balance Pack, but they have just released the Mama Pack to give us girls the mama-loving we need. Helping create a morning ritual filled with balance, presence and connection, I'll be totally immersing myself in their oils come Mother's Day and beyond. I think it is totally the zen I need in my life right now. The Eunoia Mama Belly & Body Oil can be used every day and I have heard it is so good on stretch marks, while I can't wait to try the roll-on perfume blend of pomegranate oil, grapefruit oil and lemon, to be used while repeating the mantra it comes with. The Mama Pack also comes with a Rose Quartz Crystal (to support the female reproductive system) and Oracle Cards. Can't wait. This gift is one from me to me.
2 // FOR THE BADASS MAMA – Badass Mama Candle, $42.95
Anyone feeling a little burnt out at the moment? Remember that it's OK to have those feels. It's full on for us mamas in #iso with young kids, homeschool, and all the uncertainty across the globe. I don't think there is a single one of us not feeling it. Which is why we have created a little go-to of magic to remind us that we are the sh*t! Say hello to our very own limited edition BADASS MAMA candle! Created with our besties (and candle gurus) Damselfly, this coconut soy-based baby will have you feeling like a badass babe before you can say toddler meltdown. It's the perfect reminder of how fierce you are (even when you feel like staying in bed all day). I'm gonna light this baby on Mother's Day and feel my spark return. You can even score FREE shipping when you order two or more (enter BADASS at checkout).

My boys know me so well, I love nothing more than a race around with them. Which is why I have specifically requested these fresh new wheels to enjoy with them on Mother's Day, YASSS! Now I can keep up with my rad tribe. If we are going to do some #iso exercise, let's make it fun, right? This Swiss-designed Micro Scooter is a super smooth ride and also folds down quickly for easy storage in the car. Plus, it has an adjustable handlebar height, so perfect for mamas tall and petite. And OMG it comes in white and black, my favourite colours!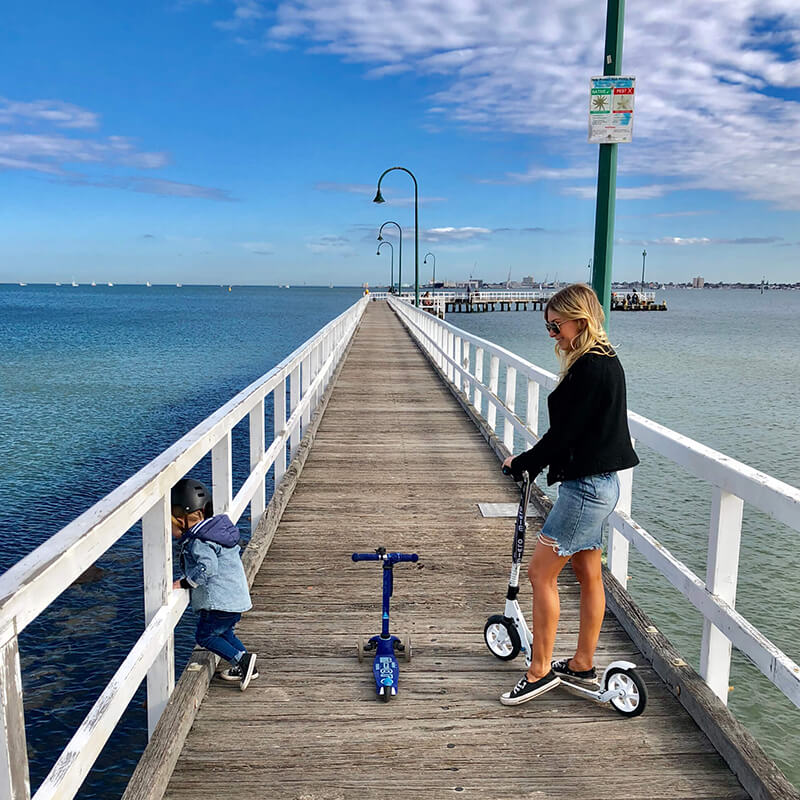 This is gonna be my Mother's Day outfit of the day #ootd, plus I know it's going to absolutely serve me for the rest of the season. This is my fav LEGOE. HERITAGE knit and it now comes in black, so it's an ideal throw-on-and-go. It looks like you've made the effort (in a cool way) in Zoom meetings, but is also super comfy around the house. Plus, the relaxed fit means it's awesome for all stages of motherhood – yes you can even fit a full-term bump in it, or nurse a newborn because it has sneaky zips up the sides! I adore this label for the modern mum, whether you are with bump, breastfeeding or just a mama of babes like me.

OK, so did someone say Quarantini? I'm talking about the ultimate Mother's Day drink. In fact, I'm thinking of going so far as to create a 'Happy Hour' Mother's Day G+T care package for my besties, because at the moment, the days are f*ckin long in iso and we all deserve a dose of something-something. But check this out… this is not gonna be your average cocktail. This is going to a healthy and guilt-free (did I just say those words?) glass of goodness, with my fav tonic of all time, Nexba, as the mixer. If you haven't heard of Nexba, this tonic is seriously the best, with the most amazing flavour AND it is naturally sugar-free with just 8 calories per bottle and zero sugar, compared to the average tonic water (which has more than 6 teaspoons of sugar). Life. Changing. Available at Coles, Woolies and online at BoozeBud, it also comes in various flavours such as Lime, Cucumber + Mint (my fav), as well as Cranberry + Hibiscus, and a classic range. Mix with your spirit of choice (hello Whitley Neill Pink Grapefruit Gin), sit back and enjoy. You have so earnt this.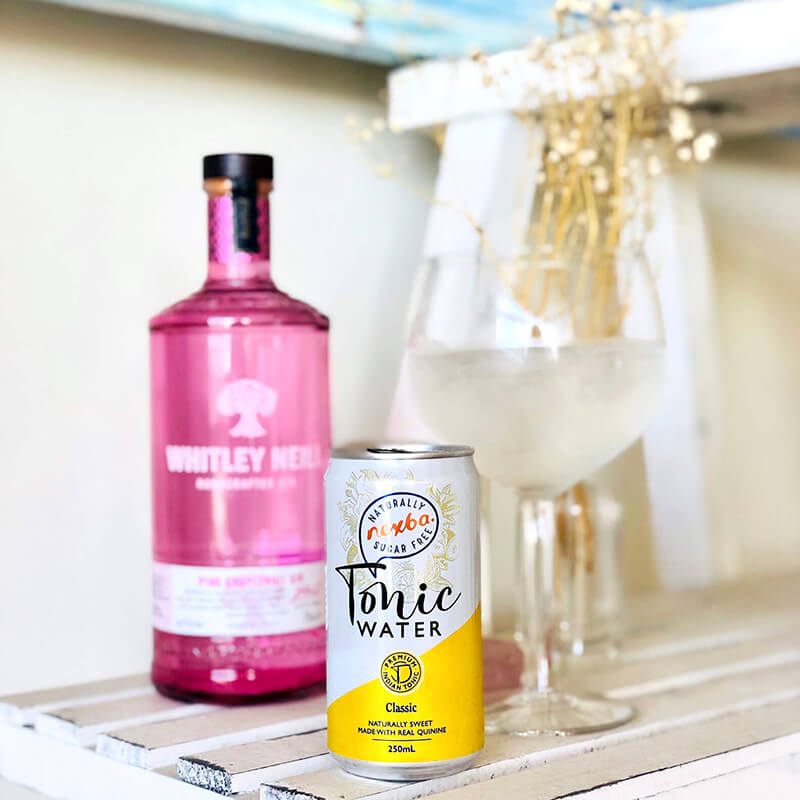 My babes have almost outgrown the phase where they let me #twin with them, so I'm absolutely making the most of it this year before they think I'm not cool anymore. So, I have picked up matching swimwear for all of us from Upper Notch Club, as well as some fab activewear to add to my mum uniform collection. In fact, Upper Notch Club does mini-and-mama matching activewear too if you have girls! It looks like this Mother's Day is gearing up to be a pool hang (Upper Notch Club's folding picnic table even has wine glass slots…LOVE). Yes, we're in Noosa so it is still hot here. Don't hate me. Shop online and grab 10% off with a code mamadisrupt.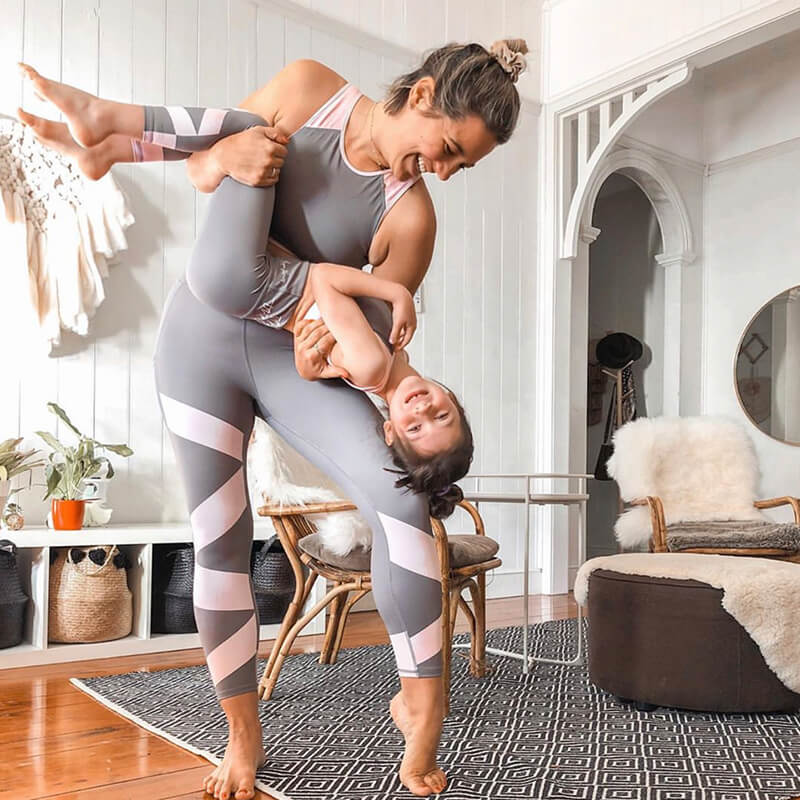 How's this for the ultimate #iso collection this year for Mama's Day? I, for one, will be lounging around in BJ's PJs loungewear come Mother's Day morning. BJ's PJs loungewear, yoga wear and sleepwear is comfy AF and made with the most increds organic cotton. PLUS, it's stretchy – perfect for growing bumps and snacking mamas (me!). With wire-free boob support and deep pockets for lolly snakes (bahaha), their range guarantees chillax time with the fam feeling oh-so-good.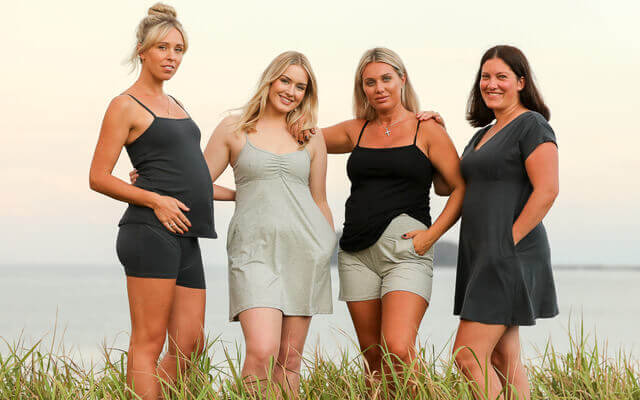 8 // FOR THE MODERN MAMA – Mama Disrupt® 12-month subscription, print $35, digital $4.95 per quarter
I am so looking forward to having five minutes to myself doing something just for me this Mother's Day. Reading, eating, resting… In fact, I find that if I don't give myself the time to replenish my energy each week, I seriously start to lose my mind. Anyone else find that? Which is why this year, our beautiful annual Mama Disrupt® subscription is available in print and digital format, so that we can help fill your cup all year long, with your issue delivered to your door or inbox each quarter, feeding your mind and nurturing your soul. We mamas so deserve to reward ourselves for all our hard work, and have something that is just for US. In turn, this actually helps make us the best mamas we can be. Happy mama, happy baby. Best Mother's Day present everrr.
Another thing I am missing at the mo is my Summer glow. It instantly makes me feel so good! So yep, on Mother's Day (or actually probs before) I am going to do a bit of a tanning pamper sesh. My fav go-to brand is Bella Bronze Tan which creates the most amazing colour that looks so natural (no orange tinge at all). I love it and have been using it for over a year now. Their foaming mousse is awesome, but to be honest all of their products are amazing, so pick the one that suits you best. Hopefully the fam can leave me in peace for an hour or two while I marinate!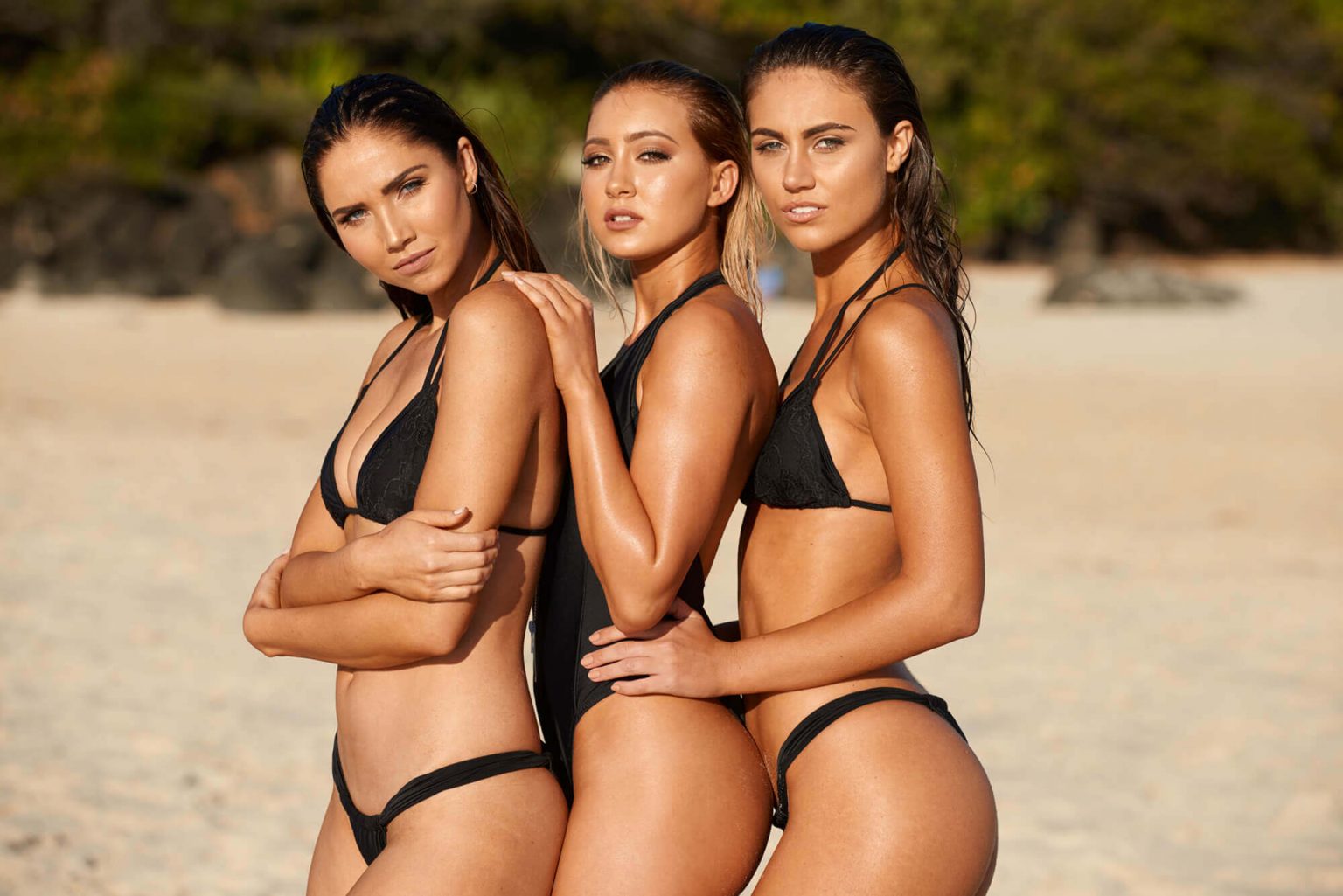 I have been wearing my personalised necklaces from Kellective by Nikki every day since I got them at the beginning of this year and I always get such lovely compliments, with all my GFs asking where they are from. So, this year for Mother's Day, I thought I'd order a Mumma Bear necklace for my beautiful mum (the upside is I can easily post it too) and have it personalised with our initials, especially as I can't be with her. Personalised jewellery is such a treasure and I can't wait to see her open it on Facetime. I think she will love it. The boys are so excited about seeing her open it too! Too cute.

OK, not being able to go to my hairdresser is KILLING me, so I've decided a little self-care is in order with a pamper sesh. My salty beach walks and my #mumbun have my hair crying out for some TLC. I love Evo Hair products as they are the only ones that leave my mane feeling really soft and smooth. So, this year I'm treating myself and am going to order a few bits of Evo goodness. I personally love their hydrating range as my hair is quite dry, but they also have a repairing, volumising and smoothing shampoo and conditioner. Bring on the Mother's Day hair spa! NB I've actually just seen they are doing some all-in-one Mother's Day gift packs too – so check them out as well!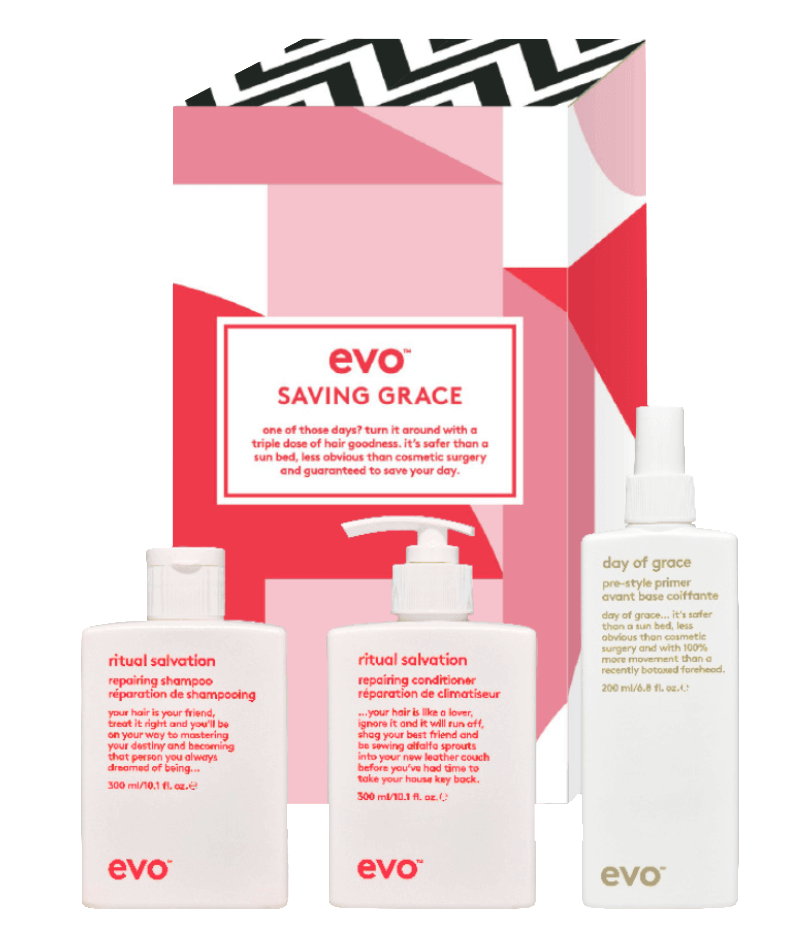 OK so another thing that can make you feel so shiny and new? Having pretty nails! Again, in iso it is so important we look after ourselves, mind, body and soul and don't just keep giving. We will absolutely burn out this way. So how about setting up a mama salon and making a morning of giving yourself a mani and pedi (and if you have a mini who wants to join in, even better!). I guarantee it will make you smile, and we all need a bit of that right now. Loving this OPI nail set for starters.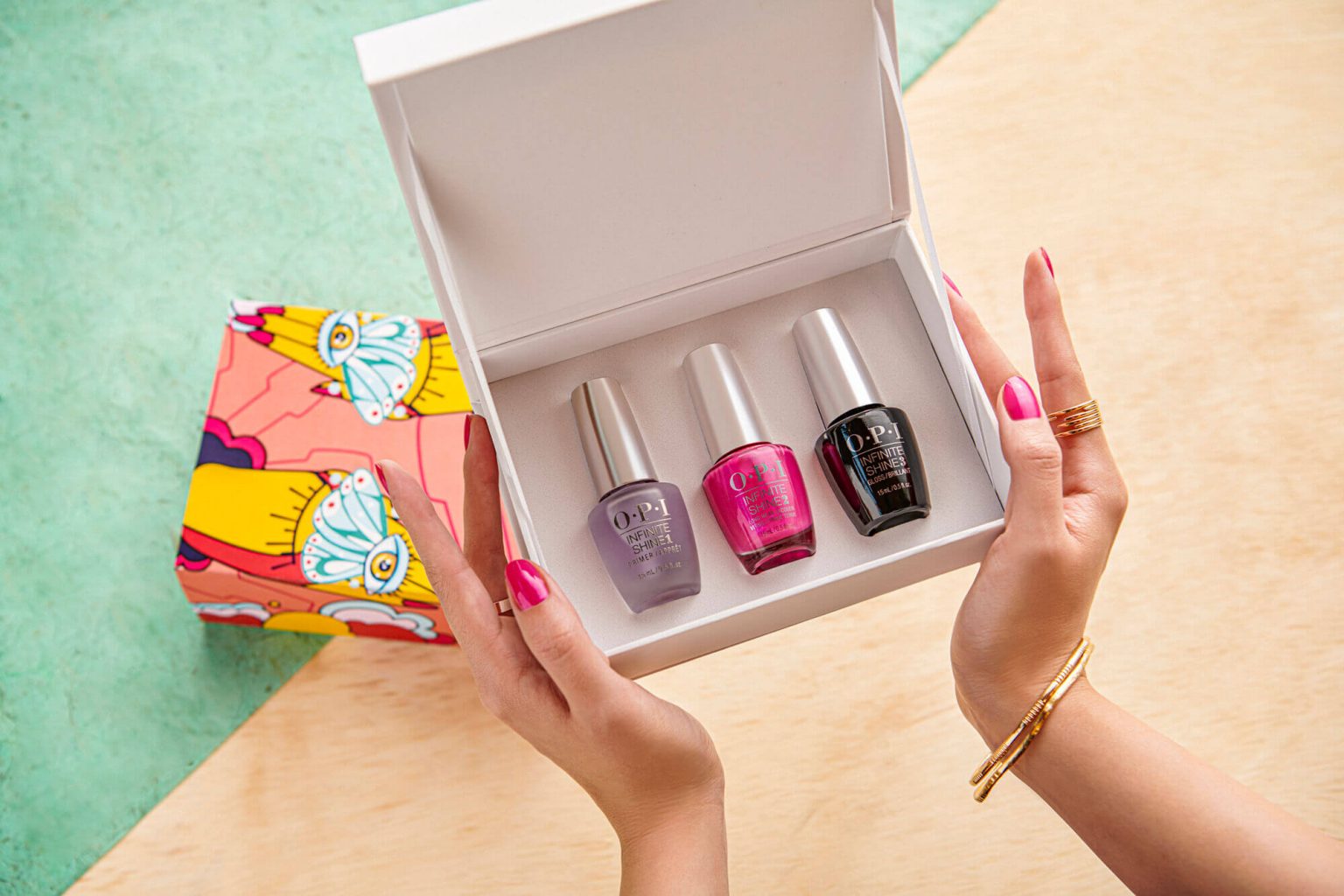 The link to the original article is
here.